Rodney J. Bartlett – Recipient of a Humboldt Research Award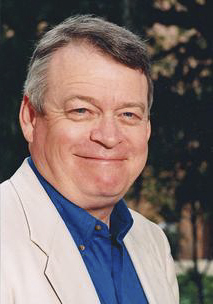 Professor Dr. Rodney J. Bartletthas beenelected the recipient of a Humboldt Research Award after having been nominated by Professor Dr. Walter Thiel from the Max-Planck-Institut für Kohlenforschung, Muehlheim / Ruhr, Germany. The award is granted in recognition of a researcher's entire achievements to date to academics whose fundamental discoveries, new theories, or insights have had a significant impact on their own discipline and who are expected to continue producing cutting-edge achievements in the future.
This award is conferred in recognition of lifetime achievements in research. As awardee Dr. Bartlett is invited to carry out research projects of his own choice in cooperation with specialist colleagues in Germany for a period of up to one year.
Dr. Bartlett's research interests are Quantum chemistry, molecular electronic structure and spectra, and ab initio many-electron methods. He pioneered the development of coupled-cluster (CC) theory in quantum chemistry to offer highly accurate solutions of the Schroedinger equation for molecular structure and spectra, presenting the CCSD, CCSD[T], CCSDT, CCSDT[Qf], and CCSDTQ methods among many others. He extended the CC theory to excited, ionized, and electron attached states with his equation-of-motion EOM-CC methods. His group formulated analytical gradient theory for CC theory, making it possible to readily search potential energy surfaces and to provide vibrational spectra. His group introduced the STEOM-CC extensions for excited states.

The Humboldt Foundation grants up to 100 Humboldt Research Awards annually.
Nominations may be submitted by established academics in Germany. Nominations may also be initiated by award winners of the Humboldt Foundation working abroad, provided that the nomination is made jointly with a colleague working in Germany. Direct applications are not accepted. The award is valued at 60,000 EUR.