Fulbright Scholar from Malaysia Visits the Eric Friedheim Tourism Institute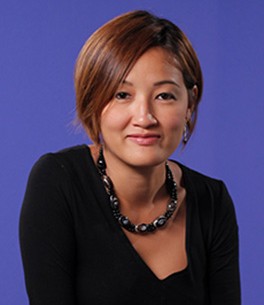 Dr. Catheryn Khoo-Lattimore, an Associate Professor at the School of Hospitality, Tourism and Culinary Arts, Taylor's University Lakeside Campus, Kuala Lumpur, reported for work at the Eric Friedheim Tourism Institute in the Department of Tourism, Recreation and Sport Management on the 15th November 2013. She is the first faculty member from Taylor's University to receive a Fulbright Scholar Grant and will be visiting the University of Florida for six months. During this period, her main objective as a Fulbright Scholar is to produce a theoretical model of consumer hospitality needs in the female travel market.
Dr. Khoo-Lattimore hopes that findings from her study will help inform the government on its future implementation strategies to appeal to female travellers. She also believes that the project will benefit the travel industry at large. Based on current statistics, women travelers make up a formidable size of the travel industry and hotels that cater to these women stand for a large sum of potential revenue. An appreciation of how females choose their travel accommodation and what they want is advantageous to practitioners in predicting accurate accommodation demands and value. More importantly, for females themselves, this study will provide an awareness regarding entitlements during their travel and leisure preferences, and their ability to participate in satisfying experiences.
While at UF, Dr. Khoo-Lattimore is enjoying access to the library resources. Being able to read everything and anything on the topic of interest is something she does not take for granted, as journal databases are not easily available in Malaysia. She has initiated discussion with industry practitioners on the feasibility of her study and hopes to engage them in the research process. She has already been invited by Cornell University School of Hotel Administration to give a guest lecture on the topic. She has also been asked to participate in a roundtable discussion on the role of the hospitality industry in women's leisure and well-being.
Dr. Khoo-Lattimore has had her eyes on the Fulbright Visiting Scholar Award for years since she was a PhD student and so, it was no surprise that she applied for the grant as soon as she met the selection criteria. "Being a Fulbright Scholar is one of my dreams come true. Working and living in the US is another. Six months is not a long time for what I want to accomplish so I am making the most of my time here." She adds humorously, "I am sleeping less and doing more."
---
Dr. Catheryn Khoo-Lattimore's visit is part of the Visiting Scholars Program at the Eric Friedheim Tourism Institute. The Institute values the partnership and contributions generated through hosting professional colleagues from other national and international universities and organizations. Collaborative partnerships serve to enhance the mission of the Institute and also the Department of Tourism, Recreation and Sport Management, especially related to research, scholarship, procurement of external resources, and teaching.
The Fulbright Program is the U.S. government's flagship program in international educational exchange. Fulbright grants are made available to U.S. citizens and nationals of other countries for a variety of educational activities, primarily university lecturing, advanced research, graduate study and teaching in elementary and secondary schools. For more information of the program, visit the Council for International Exchange of Scholars @ www.cies.org